The national leader of the governing All Progressives Congress, APC, and a former Governor of Lagos state, Bola Tinubu, on Thursday advised President Muhammadu Buhari to use the remaining part of his tenure to build a better country and help "suffering" Nigerians.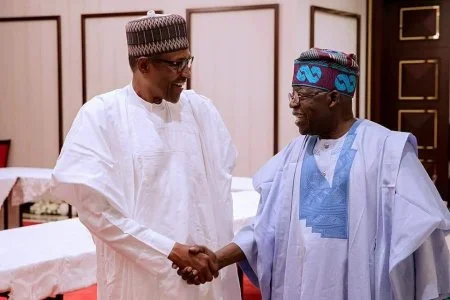 Mr. Tinubu took advantage of his position as a keynote speaker at the presentation of a book "Making steady, Sustainable Progress for Nigeria's Peace and Prosperity: A Mid-term Scorecard on the Muhammadu Buhari Administration", which held at the State House conference centre, Abuja, to tell Mr. Buhari that although he has done well in his first two years, he still has a lot more to do.
Mr. Tinubu said Nigeria relies on crude oil which is expendable.
Mr. Tinubu advised the government to train its policies to ensure that when oil is finally no more, the country will not suffer.
The APC leader warned that his decision to offer the advice publicly should not be mistaken as evidence of "space" that exists between him and the president.
He said such representation will be " false" and the news about it "will be fake".
"What I proffer today is done in the spirit of utmost respect and affinity by one who wants the best for this government and for Nigeria. I say these things to encourage the government to achieve the greatness the times demand and of which this government is capable," he said.
Mr. Tinubu said for Mr. Buhari to succeed, he must face and work on the economy.
Nigerians Are Suffering – Tinubu Tells Buhari
Reviewed by
getitrightnigerians
on
18:39:00
Rating: