Buhari To Appoint New Ministers, Other Cabinet Members'
President Muhammadu Buhari on Tuesday promised the leaders and executive of the All Progressives Congress, that the federal government will expand the federal executive council to bring more people and fresh ideas to the system.
The president also apologised for failing to reconstitute the Boards of Parastatals despite promising to do so last year.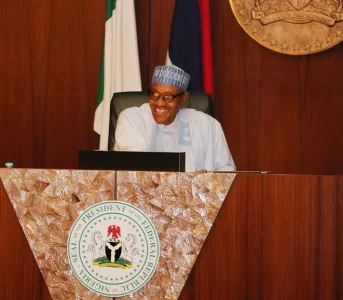 The president said: "We will expand the Federal Executive Council to bring in more people and fresh ideas, for the ultimate benefit of the people of Nigeria.
"I said last year that we would shortly reconstitute the Boards of Parastatals. I regret the fact that we've not done so, for many reasons.
"I know that our supporters are also very eager for these Board appointments to be announced. By God's grace they will be announced soon.
"Regarding concerns about the representation of our supporters in the Federal Government, rest assured that this is also being looked into".