According to Dr Femi Olufunmilade, a chieftain of the All Progressives Congress (APC) President Muhammadu Buhari gave appointments to some members of the party who still owes allegiance to the PDP.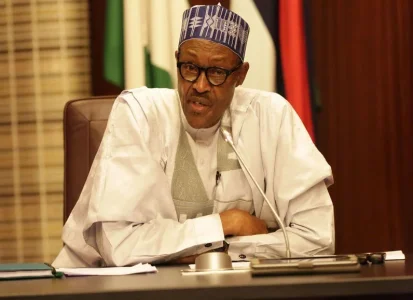 "As regards the issue of members of the party not being satisfied, I don't think that is limited to the southwest. If it is an issue, it cuts across the entire country.
"I was privileged to coordinate a research to support his candidature in 2015, it was called Needs Assessment Survey of 36 States and the FCT, which he approved through his then chief of staff, Colonel Hameed Ali on the platform of Buhari Support Organization.
According to him, the BSO cordinators have since been sidelined.
"What is more annoying is that most of the appointments made in this administration went to the party that we fought to remove from power.
"A lot of their members are getting appointments while members of the APC are left behind. Some critical appointments were not only given to PDP members, they were given to those we defeated.
"I'll give you examples: you look at the NDDC, Senator Ndoma Egba was the Senate majority leader for the PDP, I personally cannot place my finger on when he defected to APC before the election but today he is the chairman of the NDDC.
"You look at someone like the Minister of National Planning, Senator Udo Udoma, I don't know if at anytime he formally moved into the APC, and so on and so forth.
"So if you find people aggrieved, you can't blame them. It is not all about appointments, there are also many positions we thought would have been open to members of the party, but as we speak, they are still being held by PDP appointees in various MDAs."
Buhari is Tearing APC Apart by Giving Appointments to PDP Loyalists- Party Chief
Reviewed by
getitrightnigerians
on
05:48:00
Rating: