JOHANNESBURG, South Africa, July 30, 2018/ -- "In this year's version only 10 of the 15 African markets have improved, which has been led by Nigeria and Kenya." - Jeremy Kelly, JLL
"Measuring data is challenging in Africa, but dynamic. " - Charles Ballard, Sagaci Research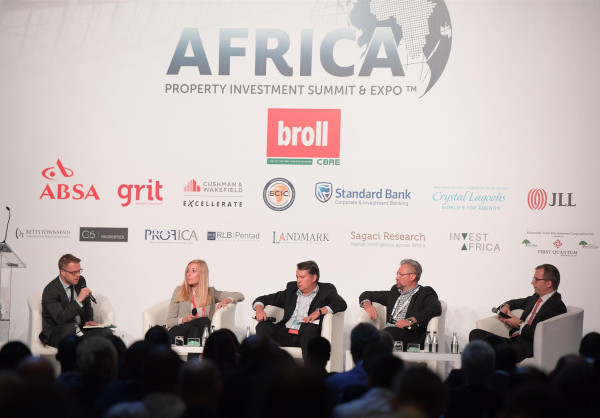 Creating a platform for African and global real estate data and transparency experts to share insights, best practice and solidify global and regional investor confidence in Africa's high growth economies are some of the primary objectives of the 9th annual API Summit & Expo taking place in Johannesburg on 20 and 21 September 2018.
Speaking ahead of what has become known as African property's multi-billion dollar gathering, London-based, Jeremy Kelly, of JLL, will present the African Chapter of their market leading Global Real Estate and Transparency Index (GRETI) to 600 of the continent's leading real estate developers and investors.
Recognised as a global thought leader and advocate for transparency and data across global real estate markets, Kelly will lead the conversation on the importance of data and transparency which are vital in establishing market health and making better decisions.
"Our aim at the summit will be to draw attention to the importance of real estate transparency, not only in boosting investment, but also enhancing business efficiencies, raising living standards and safeguarding the environment," says Kelly.
By drawing on specific regional and global parallels, Kelly will provide a unique perspective and context on how African markets can move up the "transparency spectrum" to the continent's decision makers.
"We hope our presentation will be a catalyst for event participants to think about how they can practically contribute to enhancing transparency in Africa," says Kelly.
While African countries upward movement in GRETI in 2014 and 2016 were notable - these were mostly off of a low base says Kelly. Adding that: "In this year's version only 10 of the 15 African markets have improved, which has been led by Nigeria and Kenya."
However, despite this incremental movement up the transparency ladder by the continent's markets, the most encouraging aspect of this year's report for Kelly is the greater volume and quality of data collected by African firms such as Sagaci Research and Estate intel.
"Overall we continue to see advances made in areas such as the quality and frequency of valuations across many markets in sub-Saharan Africa, while market data availability has also continued to improve for select countries and sectors (such as logistics and hotels)."
Data according to Kenya based, Charles Ballard, of Sagaci Research one of the firms credited for developing greater actionable insight into African growing retail sector is that data is "limited and or obsolete."
The challenge, he explains is that Africa's youthful population, informality and rapid growth makes measurement challenging to measure but "particularly dynamic."
"Younger consumers tend to be less conservative and more open to trying new things - the rapidity with which Kenyan consumers adopted mobile money is an excellent example of this trend, " he says.
Adding that these developments make it even more critical for data to be up to date and transparent in Africa and not "inconsistent and fragmented", which is one of the primary challenges encountered by Dolapo Omdire of Nigeria's Estate intel.
To mitigate these challenges and use advances in Proptech and relevant data, Omdire will use the API Summit to gain insights and launch Estate intel's new data app.
"The app will be home to the most extensive collection of commercial property data points in Nigeria. We are confident it will change the way real estate decisions are made across the continent."
Forward-thinking and embracing new technology to drive data acquisition and development to improve data access and decision making is an area in which Kelly believes Africa can use to leap ahead of other markets.
"Africa has an opportunity at this point to utilise blockchain for land registries or transactions; 'smart' buildings and infrastructure for facilities management or repair; or new database capabilities for collaborative data sharing between market participants – to jumpstart the traditional methods of improving market data and building real estate markets that are fit for the future."
According to the host of the 9th API Summit & Expo, Kfir Rusin: "Increasing data flow and transparency are absolutely pivotal to the development and deepening of investment in the continent's property markets."
Adding that "Being able to bring global and Africa pioneers together at the API Summit & Expo and aid them in leveraging our platform to elevate the importance of data and transparency as a key driver of investment growth is a primary objective of the conference."
Strong Growth in Data and Transparency in Africa say Global Leaders
Reviewed by
getitrightnigerians
on
11:18:00
Rating: