ENetSuD to Kwara State Government And Traditional Rulers: "Be Proactive On Herdsmen-Farmers Clashes"
The Elites Network for Sustainable Development (ENetSuD), a Civil Society Organisation (CSO) based in Kwara state, has noted that the herdsmen-farmers clash is not a recent phenomenon in Kwara State but that series of feud have been occurring for decades between farmers and herdsmen, especially in areas of Kwara North, adding that "in fact, news reporting the deliberate pasturing of cattle by the herdsmen into the locals' farmland and orchards is not a recent reportage."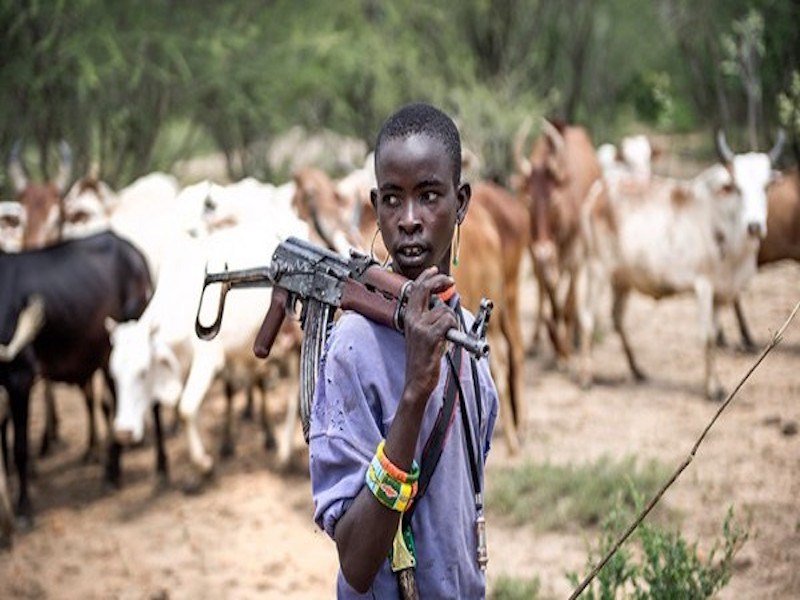 "This act of vandalism usually occurs in the dead of the night and during the early morning hours or mid-day. This act of inhumanity usually degenerate into chaos that leads to loss of lives and properties as most of those clashes sometimes ramified into communal or inter-ethnic clashes" ENetSuD said in a statement made available to journalist by its Coordinator Dr. Abdullateef I. ALAGBONSI .
The statement reads: "Reports reaching us, after preliminary investigation, had recently has it that female indigenes on their way to or, back from the farm or stream are often raped by the herdsmen. The most recent one in Patigi town happened on the 29th of June, 2018, where a rape victim (names withheld) was raped and murdered. According to the deceased kid sister's narration: "we were returning from the farm after picking shear butter nuts around 9:00 a.m when a herdsman gave a hot chase towards my sister who was the most vulnerable among us as she was an handicap while the rest of us fled home. But we were too scared to speak of it, until our parents returned around 4:00 pm and inquired about our elderly sister who was found dead at the scene while we returned to the scene". According to reports, there were blood stains in her private part and nose while foams could be seen in her mouth too.
"Another rape attempt was made again on the 5th of July 2018, when a female indigene of Patigi went to a nearby bush to ease herself but was saved by a timely rescue made by some female indigenes close to the location on hearing the screams of the victim which forced the culprit to flee the location in order to avoid being recognised.
"The traumatised victim was immediately rushed to receive treatment & had recovered. Sadly, on the 7th of July, 2018, one Mr. Olanrewaju Ishowo also reported the destruction wrecked by the herdsmen on his farm in Moro Local Government area of the state.
"Our interest is not to attribute the killings on any particular tribe. However, knowing the level of unrest and insecurity in many parts of Nigeria including Borno, Benue, Jos, Zamfara, Nassarawa, Ebonyi, and others, ENetSuD, as a CSO, is only calling on the government, traditional councils and security agencies across Kwara state to put all necessary measures in place in order to checkmate these unnecessary losses of lives and properties.
"These pro-active measures will forestall the escalation of the herdsmen-farmers crisis in the state for it not degenerate to a level that will be uncontrollable as it is in some of those mentioned parts of the country. We are also calling on the peaceful people of Kwara state not to take laws into their hands, but report any potential threat to lives and properties to the appropriate security agencies."
Signed
Dr. Abdullateef I. ALAGBONSI, ACPA, Ph.D.
Coordinator
ENetSuD to Kwara State Government And Traditional Rulers: "Be Proactive On Herdsmen-Farmers Clashes"
Reviewed by
getitrightnigerians
on
20:10:00
Rating: