It was like nemesis for a lady simply known as Biodun who snatched another woman's husband, Jimoh and had to dump him after seven years.
P.M.EXPRESS confirmed that Biodun has dumped Jimoh and fled from their matrimonial home after seven years in the relationship.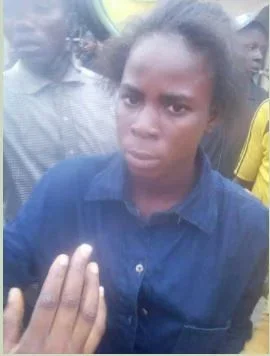 The reason was not farfetched as they had looked for the fruit of the womb to no avail. Tests were conducted and doctors confirmed that Jimoh may not be able to impregnate a woman again.
The incident happened at Sanusi Street in Ejigbo area of Lagos where the couple resided before the marriage crashed.
It was gathered that the man in question simple identified as Jimoh married his first wife from Kogi State and they had a male child but did not bear any child again after several years. Jimoh blamed his wife for their inability to bear more children which caused constant fights between the couple.
However, the desire to have more children drove Jimoh outside, he met Biodun and they started dating. It was then they discussed about marriage and children and Biodun agreed to marry him on the condition that she will not stay as second wife.
According to the residents, Jimoh then drove the wife away and brought in Biodun and they started living as husband and wife.
P.M.EXPRESS learnt that the couple had lived together for seven years without a child, had tried alternative medicine and it did not work before they went to the hospital where it was confirmed that Jimoh had some medical conditions and may not be able to impregnate a woman again.
On the fateful day, it was gathered that Jimoh went to work but by the time he returned, Biodun had parked all her belongings and moved out.
When Jimoh called Biodun on the phone, she warned him never to call her number again as she cannot cope with his condition of not being able to bear a child.
The bone of contention now is that the first wife heard what happened between Jimoh and Biodun and she is now saying that the boy she had when she was with Jimoh did not belong to him.
She had married an Igbo man, they have two children and are living in Bucknor area of Ejigbo, Lagos. She confirmed this to P.M.EXPRESS but did not want her name published because of her new marriage.
P.M.EXPRESS
Woman who Snatched Man From His Wife, Dumps Him After 7 Years For Being Impotent
Reviewed by
getitrightnigerians
on
19:17:00
Rating: