The United Nations Development Programme, UNDP, has accused the Presidential Initiative on the North East, PINE, of complicity in the illegal diversion of funds donated to help Internally Displaced Persons, IDPs, in the country.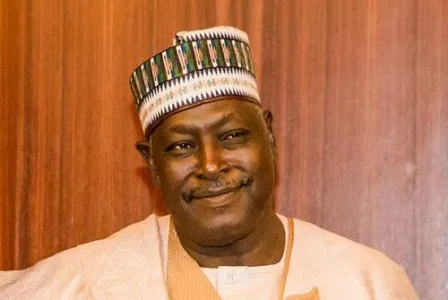 The draft report, which UNDP issued in collaboration with the National Human Rights Commission, NHRC, on Tuesday, revealed that out of N8.352billion released to PINE in 2016, a total sum of N6.326bn was spent, leaving a balance of N2.026bn.
It however decried that PINE which depleted the funds, "paid less attention to the critical needs of IDPs in the areas of housing, food, education and healthcare, but rather used the bulk of the resources on contracts that were found to have immensely benefitted some public officials including the now-suspended Secretary to the Government of the Federation, Babachir Lawal".
According to the report which UNDP and NHRC made available to newsmen in Abuja, "Public procurement rules and extant federal financial guidelines were breached in the award of the contracts.
"Prima facie cases of conflict of interest were established and companies were fully paid as at a time they had not finished the assigned jobs, whilst kickbacks were made by some companies to others where public officials had clear interest.
"Again, out of 249 trucks carrying 10,000 metric tonnes of Maize released by the Federal Government for the benefit of the IDPs in the six states of the North East, 65 trucks were diverted and did not reach their intended destination.
"They were later recovered by the Economic and Financial Crimes Commission after the Senate Committee report was made public.
"But this is a development against the background of the mounting hunger and food crisis in the IDP camps".
"The findings was that governments did not use the maximum of available resources to protect the rights and welfare of the IDPs. The resources provided at the federal and state levels were paltry.
"In Gombe State, even the little provided in the state budget was not released and cash backed. Most of the IDPs lived in host communities with little access to official humanitarian support, putting additional strain on the already stretched communual health, education and social services.
"The camps were struggling to accommodate the increasing number of displaced people, who found themselves subject to unhealthy living conditions. Many children were malnourished, as adequate provisions were not made to feed them".
United Nations Agency Accuse Babachir Lawal Of Diverting PINE Funds Worth Billions
Reviewed by
getitrightnigerians
on
10:28:00
Rating: