Buhari Supports El-Rufai's Teachers' Test, Calls For Comprehensive Reforms [video]
President Buhari on Monday backed Governor Nasir El-Rufai's competency test for teachers in Kaduna.
The competency test has generated a lot of controversy owing to mass sack of over 20,000 teachers in the state who failed the primary four test.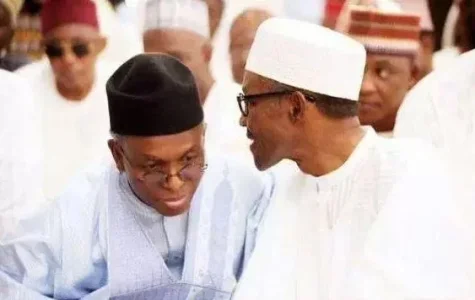 President Buhari, who opened a Special Retreat of the Federal Executive Council on the challenges facing Nigeria's education sector in Abuja, said there is urgent need for comprehensive national reform.
The President while touchong on the Kaduna situation, said: "It's a very serious situation when teachers cannot pass the exams they're supposed to administer to their students.
"It underscores the urgent need for comprehensive national reform.
"Governor El-Rufai is trying to implement important reforms", the president said.