51 out of the 412 teachers who sat for the Lagos State Professional Qualifying Examination (PQE) failed, according to the Teachers Registration Council of Nigeria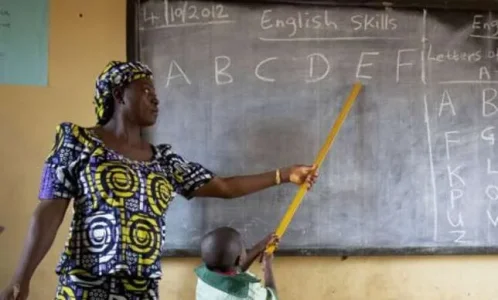 The examination which took place on October 14 2017, was conducted through Computer Based Test (CBT), to qualify the successful teachers to register as professional educators and be licensed with the council.
Mr Gbolahan Enilolobo, coordinator of the TRCN council in Lagos State, made this announcement on Monday, adding that the teachers' failure could be attributed to their inability to use the computer.
Enilolobo said the unsuccessful teachers will have to re-register for the examination, and will be disqualified after three consecutive failures.
He said: "The failure of the teachers is due to their inability to use the computer; especially as it the first time they are using CBT for the examination. About three of the teachers exited without even completing the examination, indicating their being unfamiliar with the system at all. Those that failed will have to re-sit the examination.
"But if failure occurs consecutively for three times, it means automatic disqualification, and such teacher cannot be licensed."
In terms of the qualifications of participants, One (1) Ph.D holder, thirty (30) Masters degree holders, two hundred and eighty-two (282) First degree holders and ninety-nine (99) holders of National Certificate of Education (NCE) took the exams, adding that nine teachers out of 30 the master's degree holders that sat for the examination failed. passed, 257 out of the 282 first degree holder passed, while 82 passed out of the 99 NCE holders.
The solitary PhD teacher passed the examination.
Enilolobo stated the teachers were the maiden set to write the examination and as such, were a bit disadvantaged as there were no past questions to enable them familiarise with the national benchmark of the examination. He further advised teachers to "align themselves with computer so as to reduce the number of failures, and familiarize themselves with materials can be gotten from bookshops.
51 Lagos State Teachers Fail Professional Examination
Reviewed by
getitrightnigerians
on
07:04:00
Rating: