A German nurse who is currently serving a life sentence for murdering two of his patients is believed to have killed at least 86 people entrusted to his care, according to officials
The nurse, identified as Niels Högel, was sentenced to life in prison in February 2015, after being convicted of administering overdoses of hear medication to some patients in an intensive ward in Delmenhorst. He was convicted of two counts of murder, two counts of attempted murder and causing bodily harm to patients and is serving his sentence.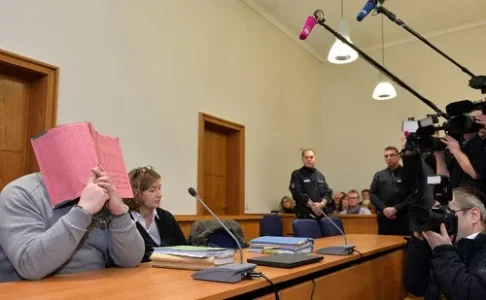 At his trial, he confessed to intentionally inducing cardiac arrests in about 90 his patients, with 30 dying. This made officials launch an investigation into the deaths of some 130 of Mr. Högel's former patients. The results were presented on Monday in Oldenburg.
At least 84 of the convicted killer's former patients were found to have died after suffering from injections of five different forms of medication, Johan Kühme, the chief of police in Oldenburg told reporters.
The authorities are waiting for the results of another 41 toxicology reports, the results of which could drive the number of confirmed deaths even higher, he said.
During the trial in 2015, he admitted to acting out of boredom and would try to save his victims to show off his resuscitation skills.
German Nurse Kills Over 80 Patients As Fun Just Because He Was Bored
Reviewed by
getitrightnigerians
on
10:57:00
Rating: