The Nigerian Stock Exchange, NSE, Friday suspended investors on the equities of 17 companies listed till further notice for failure to comply with the regulatory provisions of the law on corporate governance and extant post-listing guidelines.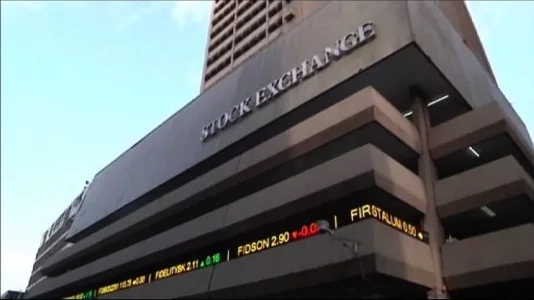 The affected companies include
- African Alliance Insurance,
- Equity Assurance,
- Fortis Microfinance Bank,
- Guinea Insurance,
- Premier Paints,
- Resort Savings & Loans,
- Sovereign Trust Insurance,
- African Paints (Nigeria),
- Aso Savings & Loans,
- Ekocorp, Evans Medical,
- Goldlink Insurance,

- Great Nigeria Insurance,

- Omatek Ventures,

- Union Dicon Salt,

- Union Homes Savings & Loans and

- Universal Insurance Company.

The NSE said the companies failed to file their annual financial accounts and operational reports in line with the requirements in the listing rules at the Exchange.

The stock market authority said in a statement that the sanction would subsist till the companies comply with the demands of the guidelines.

As part of the post-listing regulations, quoted companies are expected to submit their audited financial statements not later than 90 days, or three calendar months with the Exchange.

They are also required to submit interim reports of their operations not later than 30 calendar days after the end of the relevant period.
NSE Suspends 17 Firms From Trading Equities [See LIST]
Reviewed by
getitrightnigerians
on
20:58:00
Rating: