US President Donald Trump has sacked his Chief of Staff, Reince Priebus. Trump made the announcement this evening in a tweet stating that he has appointed Homeland Security boss John F Kelly to replace Priebus.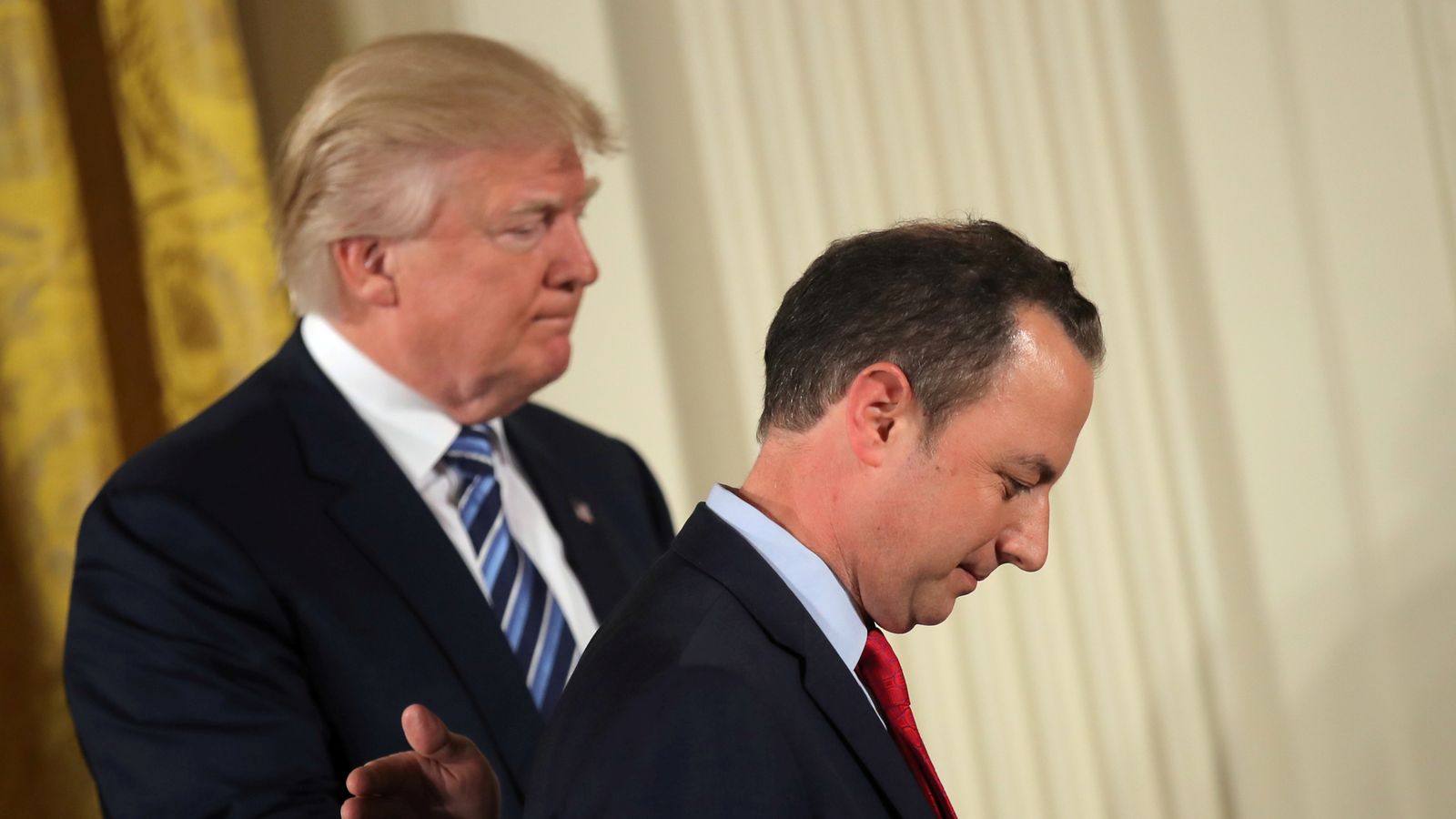 He tweeted: "I am pleased to inform you that I have just named General Secretary John F Kelly as White House Chief of Staff. He is a Great American".
Priebus' sack comes 24 hours after Trump's new communications chief, Anthony Scaramucci, went on a furious rant about Priebus and tweeted but quickly deleted what looked like a threat. For months there has been a lot of White House backstabbing and tension which showed the Trump administration in disarray. It reached a head this week when President Trump's dinner with a Fox News chief executive and host was leaked. Scaramucci became furious and made a call to the reporter, demanding to know who leaked the plans, and when the reporter wouldn't tell him, he went on foul-mouthed rants, saying he wanted to "f***ing kill all the leakers" and threatened to sack White House communications staff one-by-one until he got to the source of the leak
Scaramucci, nicknamed The Mooch, was appointed just last week. Following the leak, Scaramucci who has a long-running feud with Priebus accused him of trying to "cock block" his appointment to Trump's top team. And just one day after the rant, Priebus was sacked.
As Trump took to Twitter to announce Priebus has been replaced, he thanked him for his service and dedication to the country and said that his replacement, former Marine Corps General Kelly, is a "Great Leader".
Trump added: "John has also done a spectacular job at Homeland Security. He has been a true star of my Administration.
Donald Trump Sacks White House Chief Of Staff Reince Priebus, Announces Replacement
Reviewed by
getitrightnigerians
on
08:54:00
Rating: