The Centre for Democracy and Development (CDD), yesterday, released its two years assessment report of President Muhammadu Buhari's administration.
It was titled 'Buharimetre Mid-Term Report on the Performance of The Incumbent Administration Against its 222 Campaign Promises.'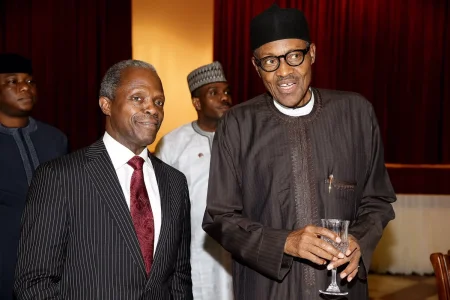 The CDD Director, Idayat Hassan, said that the two years' assessment report revealed that five of the campaign promises had not and could not be achieved by the incumbent administration, saying, "these constitutes broken promises.
Failed Promises:
1. The promises include the commitment to end medical tourism, which has become a routine feat of President Muhammad Buhari, who is presently being treated in London for an undisclosed ailment;
2. the creation of three million jobs annually;
3. Provision of steady power supply to Nigerians between 12 and 18 months of the administration in power;
4. the building of one million new houses a year over the next decade; and
5. immediate increase of national budget to health sector from 5.5 per cent to 10 per cent," she said.
Successes:
1. the public declaration of assets and liabilities, but frowned that the details were yet to be published.
2. Presentation of National Anti-Corruption Strategy,
3. Establishment of a good working relationship with state governments in the conflict-ridden North East, neighbouring countries and the international community in the fight against Boko Haram;
4. Introduction of time-limited partial amnesty to rank and file of Boko Haram members;
5. Review of health policy;
6. Introduction of social insurance scheme; and
7. Review of structure of joint venture companies and ensuring transparent tendering process, not managed by federal ministers
Buhari's Mid-Term Report: 7 Passes, Fails 5 Promises - CDD
Reviewed by
getitrightnigerians
on
12:55:00
Rating: