Former governor of Abia State, Dr. Orji Uzor Kalu has said that the agitation for Biafra country by the Igbos cannot be made possible now, calling on the Igbo to rather channeled their energy for Igbo to become President of Nigeria.
Kalu said rather than despite energy for secession they should up their political ante and play politics of inclusion which can earn the Igbo the nation's president sooner.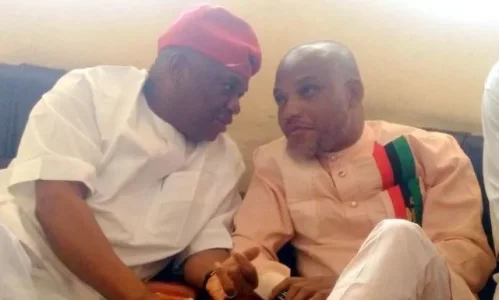 Dr. Kalu made this statement in Lokoja on Saturday while delivering a lecture at an Igbo gathering for the inauguration of Igbo Support Group for Governor Yahaya Bello of Kogi State, which he titled: "Mainstreaming Igbo in Nigeria Politics".
He said, "We must fix Nigeria to work for all inclusive of all aspiration of all. We (Igbo) have made progress but it is not yet Uhuru for us.
"This is not the time to pop champagne but a time for conscious reflection on the road we have passed, where we are and where we intend to be in the years ahead.
"As Igbos, we must stop listening to people who says Biafra is possible. If we want Biafra we must first ensure that referendum is included in the constitutional review. "Nigeria should be thinking of annexing other Africa country rather than dividing it
China is 2 billion and not talking about secession. But Nigeria with less than 200 million populace is talking secession."
Biafra Not Possible Now, Igbos Should Find Another Thing To Do – Orji Kalu
Reviewed by
getitrightnigerians
on
09:27:00
Rating: