The Senate Committee on Industries and the National Sugar Development Council (NSDC) has lauded the operations of BUA Group through its sugar subsidiaries, the BUA Sugar Refinery in Lagos and the Lafiagi Sugar Company in Kwara State.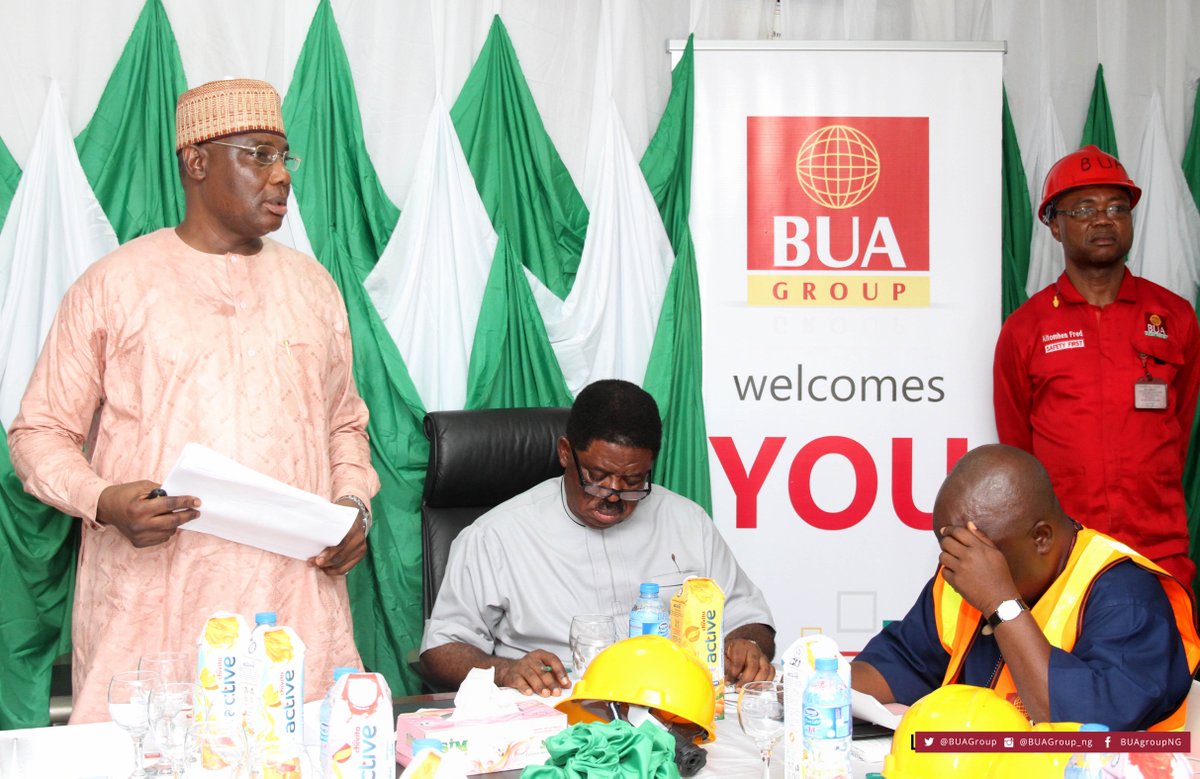 Speaking during a working visit to BUA Sugar Refinery in Lagos as part of its oversight function, Dr. Sam Egwu, the Chairman, Senate Committee on Industries, expressed satisfaction on behalf of the Committee with the progress made in BUA sugar plantation in Lafiagi as well as the state of the art equipment at the factory.
According to Senator Egwu, "It is expected that by the end of our BIP master plan we should be self-sufficient in sugar production to stop the importation of sugar.
"I want to appreciate your action plan, we are pleased with your presentation, and we only hope it will be on ground soon". Egwu stated.
On his part, the Executive Secretary, National Sugar Development Council (NSDC), Dr. Latif Busari said the oversight function of the National Assembly members was aimed at ensuring that there is return on investment in the Sugar Industry.
Busari said Nigerians are waiting for the sugar company to kickoff and urged BUA group to continue ensuring that best practices are employed in its operations.
"It gladdens my heart that they are coming now. It is now clear that work is still been done, it is a little but it is not too late. If we follow the strategy of BUA Group, we will get to the promise land".
Earlier in presentation, Ibrahim Yaro, the Managing Director, BUA Sugar Refinery described Lafiagi Sugar Company (LASUCO) in Kwara State as a very important project aimed at producing sugar locally in line with BIP. He said the project has created over 1500 direct and indirect jobs since 2014 when the first phase of planting commenced and when fully operational will create another chunk of jobs that will reduce the rate of unemployment in the country.
The MD said land clearing in LASUCO will continue as soon as the dry season sets in with a target of 5000ha going into 2018. He also reiterated that BUA Group remains committed to the BIP plan implementation and then solicited the support of the Federal Government in speeding the pace of work at the Sugar Plantation.
"We are fully committed to our BIP Plan implementation". He said.
Senate, NSDC laud BUA Group on BIP commitment
Reviewed by
getitrightnigerians
on
19:43:00
Rating: