Thousands of young girls have undergone virginity tests of the annual Reed dance in Zulu kingdom, to confirm their purity before Zulu King, Goodwill Zwelithini.
The girls usually arrive at the king's Enyokeni Palace in Nongoma, Zulu kingdom in South Africa and this year's Reed Dance also known as Umkhosi Womhlanga' will take place from September 8 to 10.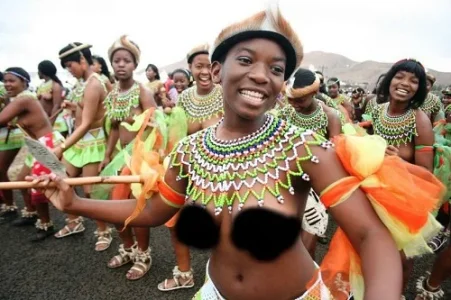 The virginity test is an ancient Zulu tradition popularly regarded as thrrite of passage to womanhood
Before embarking on the annual trek to Nongoma' the maidens have to be tested by elderly women days before the pilgrimage to Enyokeni or to the Swazi Queen Mother's Eludzidzini residence.
Those who pass the test take pride in their status and are lauded by their community as izintombi nto' pure maidens.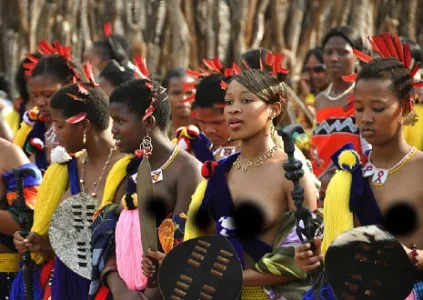 According to Sowetan, the idea is that by remaining pure' the maidens are safe from unwanted pregnancies and sexually transmitted diseases, STDs.
The report says the tests are conducted at night or very early in the morning before they present reeds to the monarchs.
This ancient Zulu practice was largely neglected by previous Zulu kings until it was revived by King Zwelithini in 1984.
Human right groups have, however, condemned the King for reviving a practice they regard as a violation of women's rights.
Reacting to their condemnation, King Zwelithini has insisted that virginity testing will "promote respect for women and virginity before marriage."
Girls Undergo V!rginity Test Ahead Of Annual Reed Dance In Zulu Kingdom
Reviewed by
getitrightnigerians
on
07:40:00
Rating: