The Nigerian Christian Elders Forum (NCEF) has accused the north of trying to Islamize Nigeria.
NCEF Chairman, Solomon Asemota said this while presenting a paper tagged, "A Quest for peaceful resolution of conflict of ideology, democracy and Islamism in today's Nigeria," in Washington.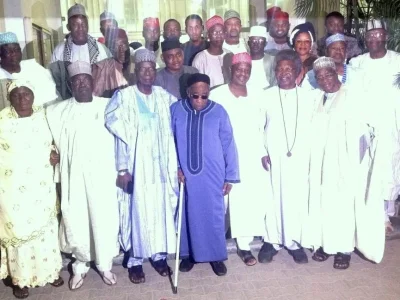 According to him, the north is using Boko Haram to carry out its sinister plans.
"The prevailing mindset in the North is to turn Nigeria into a caliphate. In the circumstance it may not be far-fetched to suggest that their policies were responsible for, promoted or established directly or indirectly, Boko Haram as an insurgency and Fulani herdsmen all in a bid to justify the theocratic agenda they have for Nigeria," Asemota said.
"One may ask why it was necessary that the leadership of the Armed Forces, Army, Navy and Air Force, the Police, Intelligence Services and most of the para-military – the NDLEA, Custom etc are headed by only Muslims."
The North is Sponsoring Herdsmen, Boko Haram in Bid to Islamize Nigeria- Christian Elders
Reviewed by
Get it Right Nigerians
on
07:03:00
Rating: