The Peoples Democratic Party (PDP) has accused President Muhammadu Buhari of aiding corruption in the secret release of over N16.6 billion Paris Club fund to Osun state.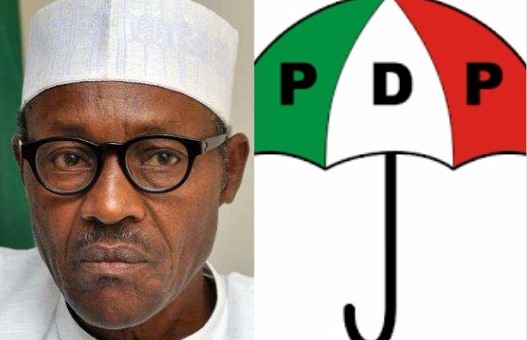 The party in a statement issued by the National Publicity Secretary, Kola Ologbondiyan, Saturday, said its investigation revealed that the N16.67 billion is to be diverted to influence Independent National Electoral Commission (INEC) officials, compromised international observers as well as pay hoodlum contracted by the All Progressives Congress (APC) in its desperate plot to rig the September 22, 2018 Osun governorship elections.
"It is reprehensible that President Buhari, whose handlers have been parading as 'Mr. Integrity', could approve such dark scheme to convert funds meant for payment of several months' arrears of workers' salaries to bribe electoral officers and pay thugs to foist a rejected leadership on an already impoverished people.
"Further investigation reveals that bulk of the money has already been penciled for sharing to APC leaders, especially at the national level, as bribe, to short-circuit the system to favour President Buhari's re-election bid, while the people of Osun continue to suffer deprivation.
"The PDP has been further made aware of how part of the fund will be moved to private company accounts as well as various hidden locations for the compromised INEC officials and APC leaders. "Indeed, these revelations have clearly shown that the Buhari Presidency and the APC care less about the welfare of Nigerians and have completely sold themselves to sleaze and corruption for selfish gains.
"The PDP therefore charges the people of Osun State, particularly the workers to rise up and reject this direct assault on their rights, sensibilities and survival as a people, by the APC, which have become notorious for corruption and subversion of rules.
"The PDP invites the world to note how President Buhari and the APC, who were huge beneficiaries of credible elections conducted by the PDP in 2015, are bent on destroying our hard-earned democracy, just because they have been rejected by Nigerians," the statement read in part.
PDP blasts Buhari over N16b release secretly to Osun
Reviewed by
getitrightnigerians
on
08:15:00
Rating: