A man has been arrested by the Bayelsa State Vigilante Network in Yenagoa for allegedly cooking and selling vultures disguised as chicken to the general public.
Comrade Bunas Samuel in collaboration with his vigilante team, arrested the man at the popular Tombia market slaughter house and handed him over to men of the Akenfa Police Station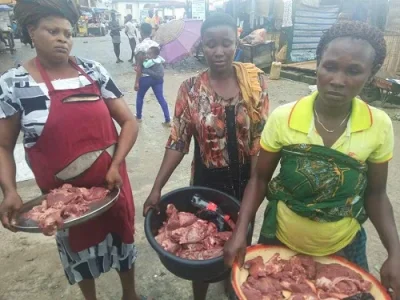 According to Mr Godwin, who is an eyewitness, the patrol team observed suspicious movements at the slaughter house, then trailed it.
"To our greatest imagination, we saw about thirty dead vultures, all prepared to be placed inside a hot pot of boiling water. We called the attention of the police and handed the suspect over to them, before then, he confessed to us, that, he uses dead meat bones to attract the vultures and then uses chemicals to kill them, and he has been in this business for years, selling them to market women and chicken traders at Major markets and chicken sales point in the state", Godwin said.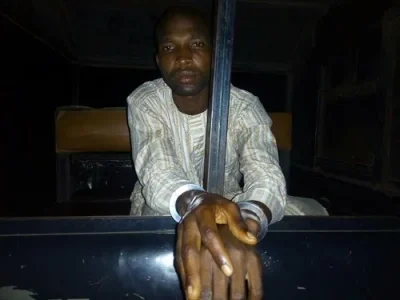 Similarly, three women, Doris, Finegirl and Beauty, were also arrested by the vigilante team a day after. They confessed to selling vulture meant and donkey carcasses to unsuspecting buyers
The women said that the meats were imported from neighboring states and sold at cheap prices to bars and canteens
Traders Arrested for Selling Vulture Meat As Chicken In Bayelsa [SEE PHOTOS]
Reviewed by
getitrightnigerians
on
10:03:00
Rating: