Sahara Reporters is claiming that Aisha Buhari, wife of President Muhammadu Buhari lied abut seeing her husband during her last trip to the United Kingdom.

According to the media house, President Buhari was not allowed to receive his wife during her recent visit to the UK. A source in the presidency also said that the president has been kept away from several of his aides and even those bodyguards who supposedly traveled with him.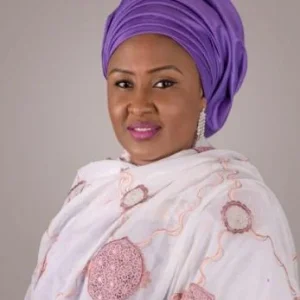 Also, Buhari has not spoken to Acting President Yemi Osinbajo for several weeks following his departure from Abuja for a second round of medical treatment for an undisclosed medical condition suspected to be cancer.
Buhari is said to be rather unaware of his environment, his memory somewhat affected. For instance, on his way to the UK, he was said to have asked if he was on his way to Sokoto.
So far, only 2 people allegedly have access to the President, Tunde Saburi and Sarki Abba. The President's Chief of Staff, Abba Kyari is said to be the head of the cabal hiding Buhari from his family.
Revealed: Aisha Buhari Lied, She Didn't See President Buhari During Last Trip To UK - Report
Reviewed by
getitrightnigerians
on
10:40:00
Rating: