Shettima Yerima, President of the Arewa Youth Consultative Forum, AYCF, is standing by the statement issued by the Coalition of Northern Groups on Tuesday asking the Igbo to leave the North.

In an interview with Punch, the youth leader maintained that he has done nothing wrong in trying to help Igbo people get their much need country.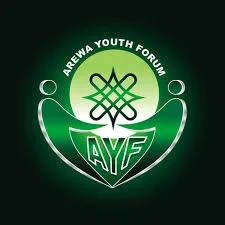 "Apology for what? And exactly what part of the statement are you referring to? The Coalition of Northern Groups, after due consultation came up with a position as regard the disposition of the Indigenous People of Biafra.
"Our position is very clear: we have the intention of helping the Igbo to get the international attention they want so that they can leave Nigeria in peace.
"At no time did we advocate violence or make any attempt to incite anyone in the North or any other part of the country, to engage in violence against any tribe.
On the three months ultimatum, he explained, "Yes; because by then they would have had a referendum to decide whether they want to be part of Nigeria or they want to have an independent nation of their own.
"If after the three months they succeed in getting a referendum in having an independent state of Biafra, what business do they have again in the North?
"They should go back to their Biafra. We did not ask them to go. They said they want to go. They are the ones demanding for their own independent nation and we said 'OK, we will help you.'
Quit Notice To Igbo Is To Help Them Achieve Biafra Faster - Arewa Youth Leader
Reviewed by
getitrightnigerians
on
07:53:00
Rating: