The Northern Elders Forum (NEF) has issued a statement defending the quit notice handed down to Igbos by Northern Youths.

Spokesperson of NEF, Prof. Ango Abdullahi, said northern youths issued a quit notice to Igbos in response to the unpalatable behaviour of their guests; GUARDIAN NG reports.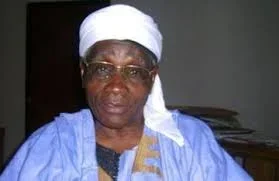 ''The northern youths are voicing out their anger and frustration over the irresponsible behaviour of Igbo youths and elders. The Igbo elders cannot pretend or say that they do not know the history of this country. We all know how the first coup was hatched against the north. We know who masterminded that political coup and the aftermath.
"But we the northerners endured it and carried on as if nothing happened in the spirit of brotherhood. That was why in the Second Republic, an Igbo man, Chief Alex Ekwueme, became a deputy to President Shehu Shagari.
"I have never seen a country where there was a civil war and somebody from the part of the country that waged the war against the nation became a leader in the country so quickly. The Igbo should remember that politics of democracy is politics of election, not agitation."
Our Youths Were Right In Issuing Quit Notice To Igbos - Northern Elders Forum
Reviewed by
getitrightnigerians
on
09:48:00
Rating: