Abdulmumin Jibrin, the suspended member of the house of representatives, has said that he is ready to blow another whistle on certain issues surrounding the 2017 budget signed by Acting President, Yemi Osinbajo on Monday.
The former House of Representatives Chairman on Appropriation said he will expose lot of issues in the 2017 budget that will shock Nigerians.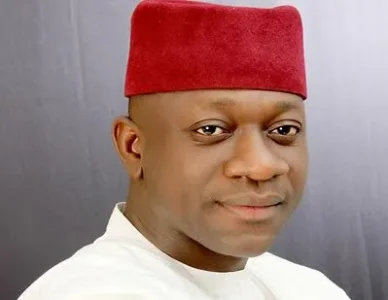 Mr. Jibrin stated this on his social media platforms on the wake of his summon by the Economic and Financial Crimes Commission, EFCC.
He said: "In due course I will expose a lot of issues in the 2017 budget that will shock Nigerians whether the authority decides to act on it or not.
"Is my boss, the Senate President and Chairman of National Assembly whom I hold in high esteem, Sen Bukola Saraki aware of this.
"It is also noteworthy that this invitation is coming at a time that some revelations were made last week with details of how the minority leader of house Leo Ogor used his company where he is the signatory to the accounts to execute constituency projects contracts
"It is worrisome that in his response, Ogor admitted the offense and said their is nothing wrong in it as quoted by the nations newspaper.
"whether such contracts are executed or not and anyhow you look at it, he can be prosecuted on charges of corruption or abuse of office.
"The case of Ogor is same or even worst than that of Babachir Lawal yet the entire country and NASS has maintained an embarrassing silence".
Jibrin is currently on suspension from the House of Representatives after making allegations of padding in the 2016 budget.
Again, Abdulmumin Jibrin Blows Whistle On 2017 Budget
Reviewed by
getitrightnigerians
on
15:55:00
Rating: