At least two people have reportedly been killed at a tourist resort popular with Westerners in Mali after it was stormed by suspected Islamic extremists.
The attack took place at Le Campement resort in Dougourakoro, east of the capital of Bamako.
A spokesman for Mali's UN mission said there had been reports of casualties and of hostages taken.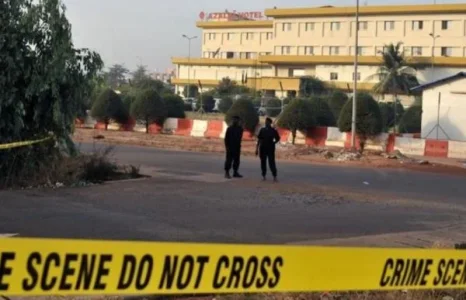 Malian special forces, backed up by French and UN soldiers, have already surrounded the resort and sealed off the area.
Residents nearby said they heard shots being fired, and smoke could be seen rising from the resort, AFP reported.
"Security forces are in place. Campement Kangaba is blocked off and an operation is under way," security ministry spokesman Baba Cisse said. "The situation is under control."
It is not the first suspected terror attack to hit Mali.
Don't Just Read, Pls Drop a comment. Click Here to Download Our App and stay up-to-date with our trending stories